Content Marketing for Dummies: 5 Easy Strategies for Beginners
Content Marketing is defined as a specific type of strategic marketing that involves the creation and promotion of accurate and relevant content to evoke consumer engagement or response. As our business landscape continues to shift towards digital and technologically-focused practices, the creation of online content is increasingly becoming a priority for modern businesses.
There is a multitude of advantages to content marketing including increased sales volume, higher visibility in organic search engine results, brand awareness, and improved brand reputation. Content marketing costs 62% less than traditional marketing strategies and can triple the amount of generated prospective leads.
However, producing high-quality, relevant content at regular time intervals can prove to be complicated and tedious for most businesses. Therefore, here is a simple overview of content marketing for dummies that can help beginners ace this rewarding marketing practice.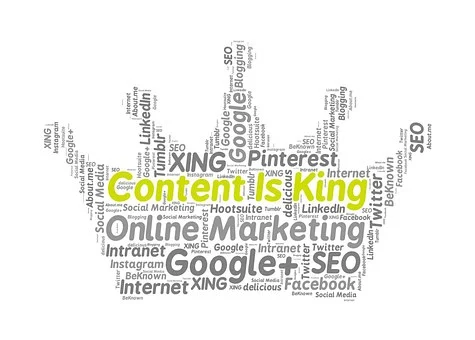 Content Marketing for Dummies: Easiest Practices To Follow
1) Establish Clearly Defined Goals, Objectives, and KPIs
Before creating content, your business must first decide what types of content would suit your business's long-term goals and objectives. You must then clearly establish your organization's expectations from your content marketing strategy. This usually includes increasing organic website user traffic, reducing marketing costs, and increasing sales revenue and profitability.
Once goals and objectives have been established, your business must decide which Key Performance Indicators (KPIs) will be used to measure the effectiveness of content marketing strategies.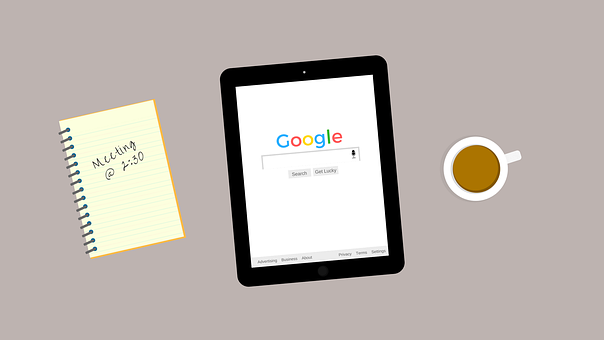 2) Conduct Comprehensive Keyword Research
Keyword research is an approach to Search Engine Optimization which involves analyzing words or phrases which are being searched for the most in search engines results.
Researching which keywords are being searched for the most can help your business determine which types of content to create, how to rank higher on organic search engine results, receive similar keyword suggestions, and obtain a domain overview. By including relevant keywords in your content, your content can reach its target audience much faster and help your business increase its visibility.
3) Decide Content Channels and Target Demographic
Once your business has decided which keywords they would like to use and has established who your target audience is, you must decide which content channels your demographic is most present on. Different communication channels have different demographics of viewers, which means that your business must only invest resources into channels that fit the target demographic of your business's products and services.
Investing resources into content channels where your target audience is not present is time-consuming, expensive, and wasteful. Therefore, your business needs to segment its prospective consumers into age, gender, location, and other key segmentation factors and prioritize the platforms they are most present on.
Once your business has decided which content channels to target viewers on, you can create relevant and accurate online content on those particular platforms.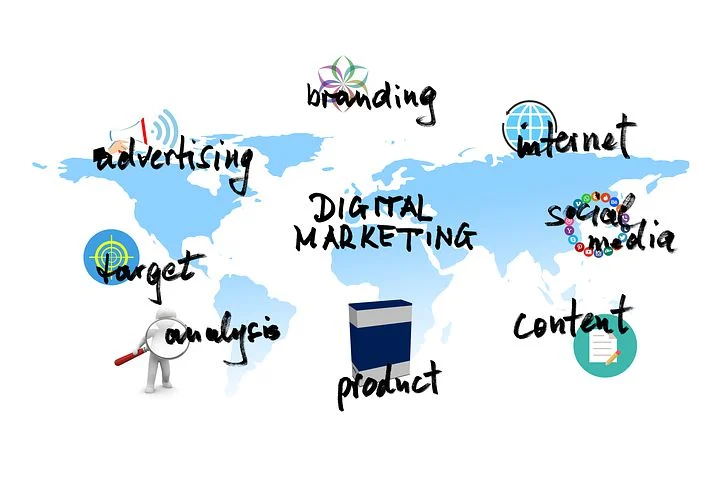 4) Utilize Multi-Channel Marketing
Creating content for one singular content channel is not an effective strategy for targeting consumers productively. In fact, 52% of marketers today use at least 8 communication channels to interact with prospective consumers. Therefore, your business should have an online presence on multiple different content channels and publish content on each one at regular time intervals. Your business can repurpose existing content from other content channels on social media platforms by creating a central core database of relevant content that can be recycled and published on multiple different channels.
Repurposing content on social media platforms can help your business improve the versatility and efficiency of your content marketing campaign. Research shows that 73% of consumers have been impacted by a business's social media presence when purchasing their products or services.
5) Measure and Analyse Campaign Results
Once your content has been created and published on your business's chosen content channels, you must measure and analyze the results of your content marketing strategies. Your business can do so using the previously chosen Key Performance Indicators (KPI). The results of your analysis can then be used to further develop and refine your content marketing strategy.
Content Marketing For Your Business
Creating relevant, valuable, and interactive content is one of the best ways to reach your business's target audience. Studies indicate that 93% of marketers view interactive content as a highly effective promotional strategy.
Content marketing is one of the most effective marketing strategies available for modern businesses today. Content marketing has the power to increase organic website traffic, improve your business's online presence and thus brand awareness, higher profitability and sales revenue volume, brand reputation, and much more.
Although content marketing may be complicated, there are a number of best practices that your business can use to make creating and distributing content easier than ever before.
These include establishing goals, objectives, and key performance indicators, conducting comprehensive and holistic keyword research, deciding which content to publish content on, taking advantage of multi-channel marketing, and measuring and analyzing campaign results.